Home Inspection Services
Rochester, NY & surrounding areas. Including Brockport, Canandaigua, Fairport, Penfield & Pittsford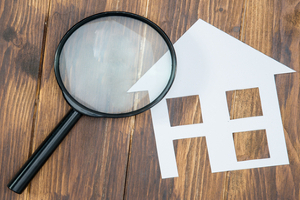 Home Inspection
$350 Flat Fee
That fee covers a single structure building.
A home inspection is a visual examination of the physical structure and systems of a home. If you are thinking of buying a house, co-oop or condonminium, you should have it properly inpsected before the final puchase by an experienced and impartial home inspector.

As your professional, independent home inspector, I will conduct a thorough inspection of your home, inside and out.
I have the knowledge and expertise to provide you with a professional, non-intrusive, visual inspection of your home, from roof to foundation.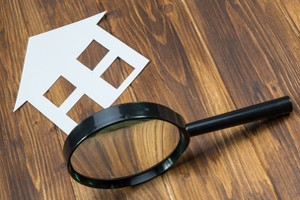 The Report
What's Covered
Here are some of the many items I'll be looking at during your home inspection:
Foundation and support stucture



Fireplaces
Roof System
Basement Seepage

Safety Controls
Water Heater
Ventilation
Electrical capacity & components
Structural integrity
Steps and stairs
Heating system
Central air conditioning system
Walks and driveways
Built-in appliances
Plumbing system & fixtures
Garages, Carports, Workshops or other external buildings
Surface drainage
Windows & doors
Insulation
Gutters & downspouts
Decks
Sump pumps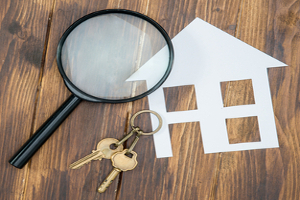 Radon Testing
$75 Flat Fee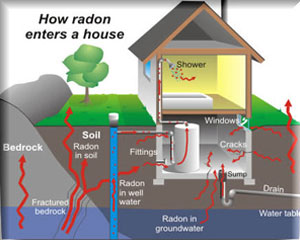 If you are buying a home or selling your home, have it tested for radon. Fix the home if the radon level is 4 picoCuries per liter (pCi/L) or higher. Radon levels less than 4 pCi/L still pose a risk, and in many cases, may be reduced. Radon gas is the second-leading cause of lung cancer in the United States and breathing it over prolonged periods can present a significant health risk to families all over the country. It's important to know that this threat is completely preventable. Radon can be detected with a simple test and fixed through well-established venting techniques.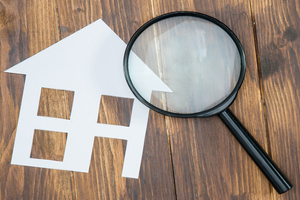 Alarming Facts
About Radon
The scariest part about radon is that many homeowners are unaware of the potential dangers of the gas. Why should we care? Below are a few alarming facts about this unseen danger:

Radon is a radioactive gas that is undetectable by the naked eye - you can't see, smell, or taste it. To know if it is in your home, a professional radon test must be performed.
Following tobacco, radon poisoning is the No. 2 cause of lung cancer according to the Surgeon General.
An estimated 21,000 lung cancer deaths are reported every year due to radon exposure according to the Environmental Protection Agency.
The EPA estimates that one in every 3 homes in our area has elevated levels of radon. This means many homeowners are affected and don't know about it.